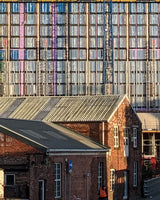 Runaway Brewery makes great tasting modern British beer
We are independently owned and brew by hand in small batches at our microbrewery in central Stockport. Flavour and quality come first.
As brewers, we respect brewing tradition though our beer is contemporary in style.
As drinkers, we want to enjoy every beer that we make. For us, brewing isn't just about the end product, it's about the process, so it's worth doing right.
Find Us In Stockport
Runaway gift cards
Treat the beer lover in your life to a Runaway gift card.
Gift cards can be used to book onto a brewery tour and tasting or buy beer and merchandise from the shop.
Runaway Gift Card | £10 | £18 | £25 | £50 | £100
Buy now
Visit the brewery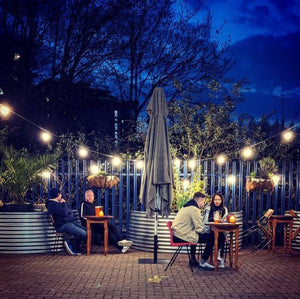 Tap Room & Beer Garden
Our Brewery in central Stockport is just minutes walk from the bus and railway stations
OPENING TIMES:
Thursday (1:00 -10pm)
Friday & Saturday
(1:00 - 10:30pm)
Find out more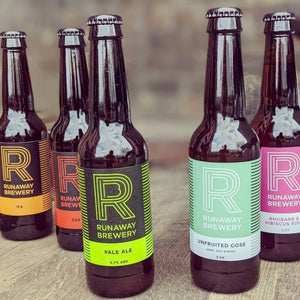 Bottle Shop
Order bottles, full / half cases and barrel aged beer, direct from the brewery online.
Nationwide home delivery or order online & pick-up from the brewery free of charge, using our click and collect service
Find out More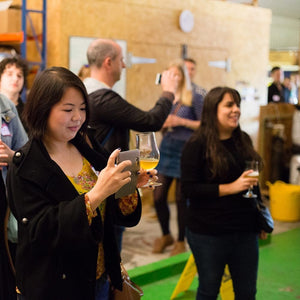 Brewery Tours
Learn more about how our beer is made on one of our brewer-led Brewery Tours
Our tours last 90 minutes and include a tutored tasting of four Runaway beers direct from the source
Book a Tour